The Systematic Literature Research
Systematic literature research facilitates later writing and improves the overview of current research topics and studies. How does it work?
What is a Systematic Literature Research?
For the preparation of term papers and theses, literature research is essential. While the rough search and the simultaneous writing may still have worked in the first semester, you can make your student life a lot easier with systematic research. So what is a systematic literature search? It is the exact opposite of unplanned research, namely structured research in partial steps.
These consist of the elaboration of the question, the selection of search terms and databases, a limitation of the search, and the viewing and processing of the literature in a systematic framework. In most cases, you can already see from the bibliography whether someone has researched systematically or simply at will.
Structure : Systematic Literature Research
So: How systematically research literature? You can't go wrong with the following structure for systematic literature research. Go step by step to work as structured as possible.
Question or research question
The systematic literature research begins with your question or research question. So you can start with your overarching research question, but you will probably deal with different topics in your bachelor or master thesis, which you bring together. Therefore, define a separate query for each topic block. Once you've mastered this step, it's time to select the search terms.
Selection of search terms
The most important thing when choosing search terms is finding related words and synonyms. If necessary, search for acronyms and translations to achieve as many search results for your topic as possible. Use Google Scholar or any other database and use precise search commands. With "AND" between two search terms, you will only be shown results that contain both words. With "*" you can search for words that have the same root. For example, if you enter "Health *", you will also get compound words like B. "Health Apps" or "Health Lexicon." Further operators are "OR" (one of the search terms must appear) and "NOT" (one search term must appear, the other should not be included).
Which database should it be?
Of course, you don't have to commit yourself to one database. However, it would help to do your research in a targeted manner, as many literature databases have a thematic focus. Many university libraries offer tutorials for literature research, in which the various relevant databases for your subject area are shown and explained. Each university also has different licenses, which is why attending such a tutorial is worthwhile.
Sift through literature
To determine whether the researched literature is relevant to your question, you should look through your found sources. How is it done? Very simple: read the title and abstracts to make a preselection and, if necessary, skim the text if you are unsure. Many people mistake reading each source carefully, only to find out afterward that it has nothing worthwhile to offer for their work. Especially when you are writing a term paper for the first time, you should not be too strict with yourself, as the eye is not yet very well trained for the critical content. Practice creates masters!
Evaluation of the literature
Once you've made your selection, it's time to get down to business: Read your sources carefully and arm yourself with a highlighter or marking tool. You can't go wrong with your color legend. For example, use green for definitions, red for meaningful content, and blue for methods. In addition, create a table where you record the essential information of each text clearly and in short bullet points. For example, you can use "Definitions," "Concepts," "Analyzes," and "Evaluation of the source" as categories. Do not forget the page number of your source – that saves you tedious and tedious searches afterward!
Advantages and disadvantages of systematic literature research
The systematic literature research contributes significantly to the fact that your thesis is positive according to the standard evaluation criteria. The strategic preparation saves you time when writing and, ideally, you avoid the notorious writer's block, and the common thread practically spins itself. Many Bachelor and Master theses are rated lower because of the lack of common thread. In addition, you reduce the risk of forgetting a source that is fundamental to your topic. A look at your literature list is usually enough for professors to see how well you have researched.
Furthermore, your systematic literature research can also be helpful for future term papers and theses. Especially in very writing-intensive subjects, it is always worthwhile to fall back on well-structured sources. There are hardly any disadvantages. The systematic literature research could be too extensive for smaller term papers, and if you only have three days left until submission, it might be a bit too tight.
Recommended Posts
November 18, 2021
November 18, 2021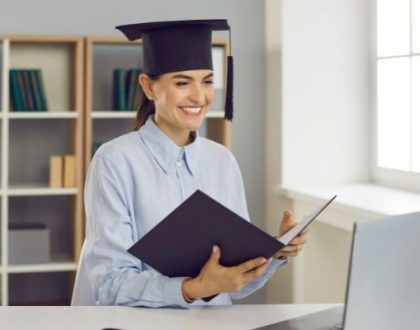 November 13, 2021