10 Golden Rules For a Bachelor Thesis
Those who write a bachelor thesis are often haphazard at first. Our rules for the bachelor thesis will help you to get through the jungle of graduation!
10 Precious Rules For a Bachelor Thesis
1. The most important of all rules: Have a (precise) plan!
Do you think three months for the bachelor thesis is an eternity? I was thinking the same thing. And suddenly it was only two weeks. And then two days. The hell! No question about it: We are all productive under stress, and in the last 14 days, you can probably do as much as you did in all the time before. It need not be. The solution is straightforward: you just have to put a little more pressure on yourself. How does it work?
Make a detailed plan from day one, one in which you list all the days for the next few weeks and note exactly how much time you will have per day. And suddenly you will notice that you don't have that much time left. 
2. Log out from all social media
You don't have to log out right away, but you will not procrastinate "accidentally" if you log out. Just log out in the morning and after lunch. A little trick with a significant impact. Try it! You will suddenly notice how often you return to the social media pages almost automatically every day.
3. Look at examples – you only see what you know.
Only when I was almost finished with work did I see how others did it. And I was immediately annoyed – if I had looked at other works earlier, I would have made many decisions more straightforward. 
4. Use the template right from the start.
It might be a little annoying to work with a style from day one, but it's worth the effort. It is the only way to avoid having cumbersome formatting in the middle of work or – even worse – panic shortly before handing it in. In addition, a good structure helps you to keep an overview. 
5. Think out loud
If you repeatedly ask yourself specific questions about content and structure, they are probably correct and essential. And then you belong in the work and answered in work.
Example: Why exactly this structure? Don't you have to answer Part II before Part I because Part I requires Part II? What's next in this chapter?
6. Done is better than perfect.
This is also one of the most important rules for the bachelor thesis: Don't stand in your way. Just start. You will likely – like most – knock down the first outline several times. Rewrite texts. Change things. So what? That is part of the work process. And some things aren't that bad at all. All you can lose is time. So at some point, you have to tick off the work on the synopsis, structure, introduction, etc. The best thing to do is to set a time limit for yourself.
7. The list trick: write down what is important
At some point, it was so far for me: the chaos was perfect. Wild note salad, three different pads and five folders. To make matters worse, I emptied my bag in front of the bus on a rainy Thursday evening. So I was forced to create some order. And in the process – again much too late, of course – I invented a sound system: Every morning, I decided on one thing that I wanted to work on: a problem, a sub-chapter, a specific section. Sometimes I just made up my mind to read particular sources. I wrote this task down in a bit of a book. Then I crossed out the completed job every evening and made a new one for the next day. The good thing is that you are much happier with yourself.
8. Be honest and ask
Do you have a question? Do you have doubts? Do you feel lost somehow? Do you think that the topic might not be a good fit after all? Ask your supervisor. For real. Even if you think that's a stupid question. Even if you believe that you will be able to solve the problem later. "Close your eyes and through" is a bad tactic for the bachelor thesis.
9. Relax – and be humble
No, after a few months, you are not a professional in your field. Even if you feel like this, you don't have to pull up trees. Relax – if ambition is ever harmful, when looking for the topic and when you are bothering yourself. Your supervisor has been doing this for a long time and also has more technical understanding. You should benefit from this experience and this know-how, so ask as much as you can and don't try to go through the wall with your head.
10. First things first!
You probably read a lot that you should start with easy things to make it easier to get started. That is also true. However, it is so easy to fall into a trap and spend a lot of time on unimportant things because the most difficult is often the most important. Therefore: Be brave and start with the most challenging part. Of course, you write the introduction and conclusion of the bachelor thesis at the very end.
We hope that our ten golden rules for the
bachelor thesis
helped you.
Recommended Posts
November 18, 2021
November 18, 2021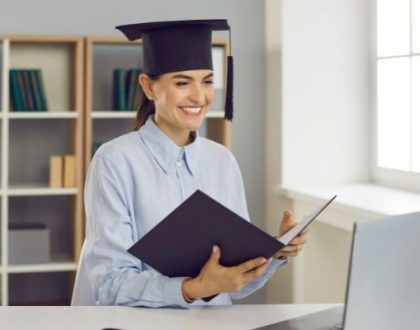 November 13, 2021