Resume Tips for Freshers and Experience
Every application for a job naturally includes a résumé. From the point of view of many decision-makers in companies, this is probably the essential part of the application documents. It is all the more important that your résumé has an appealing design and is structured and straightforward in addition to all the relevant information about your studies, career, and experience. Studies show that an employer takes an average of just under 6 seconds to look through a résumé. After these few seconds, he decides whether an applicant will reject or not. Therefore, all information on the structure and content is explained below and will help you quickly convince the potential employer of you.
Resume Tips for Freshers and Experience
This is how you build your résumé
Every person is individual, and so is their curriculum vitae. A CV; Curriculum vitae; depends on your work experience and your general background. However, you can and should always pay attention to its structure, which should meet specific criteria.
Do you logically organize your résumé in chronological order? Thought wrong! In the meantime, the anti chronological variant based on the American example has established itself. So you name your current job or your current studies first. It is followed by the experience you had before. In addition to the non-chronological order, your résumé should not be longer than two pages. Or do you want to scare off your future employer by the length of the CV alone? 
The Heading
Your headline shouldn't be creative and impressive or knock the recruiter off the stool: At the beginning of your résumé, a simple headline is expected to convey to the potential employer what the application is all about. In general, you can design the headline like this:
CV – First name – Last name
Here, the simple counts! You can bold your headline and put it in the foreground with a larger font.
Personal data
The first section of your résumé contains your personal information. Other terms for this rubric are also "About the person" or "Personal information." Less is more! You should include the following information here: name, address, telephone number, e-mail address, and, if relevant to the job, a link to your homepage or your LinkedIn profile. You can insert this section in the content area of ​​your résumé or write the information in the header – this is clearer and gives the recruiter important information first.
Your work experience
The next section of your résumé is probably the most important: work experience. Depending on how old you are and how much work experience you have already gained, this area is sometimes shorter and sometimes longer. You name relevant professional experience that qualifies you for the job. It includes several years of experience in a position and part-time jobs, internships, or specific project work that you have worked on while studying. The more work experience you have already gained in your life, the more you should concentrate on naming the essential points relevant to the vacancy. The individual occupational stations are given a time on the side, usually from "month/year" to "month/year." It follows by job title, employer, and company headquarters. In bullet points, you describe the activities that you did during the job in a nutshell. But be careful! Only add essential descriptions and not those that are irrelevant to the job.
Education
After you've dutifully compiled your professional experience anti chronologically, it's time to name the different phases of your training. And again: arrange anti chronologically! Give the period of the respective station of your training and the institution with your full name. Have you finished your studies, and your final grade is in the "one-point" range? Call this! In this way, you can score points, especially at the beginning of your career, and draw the employer's attention to you.
Practical Experience
Have you completed several internships, semesters abroad and taken on several part-time jobs during your studies? By incorporating these experiences into your resume, you can set yourself apart from other applicants. Don't forget: Place and time must not be missing here either.
Other Qualifications
Your studies, and your professional experience are not always enough to convince the potential employer of you. More and more recruiters expect more from their applicants. Additional qualifications primarily have the function of underlining the experiences already mentioned or closing gaps in knowledge. As a rule, this includes knowledge of other languages, different computer programs, or the use of Excel, Windows, and Co. Have you reached the A2 level in French? In addition to information on language skills, you are welcome to state the level you have achieved. In this way, you give the employer a candid picture of your existing knowledge without asking further questions. Attaching the relevant certificates is also recommended here.
Personal Interests & Hobbies
At the end of your résumé, you can provide information about your interests – but you don't have to! It is common to name two to three relevant hobbies that also correspond to reality. Lies are inappropriate on a résumé and can get you into awkward situations. Our tip: Passive activities, e.g., B. TV or playing computer games, will not precisely convince the recruiter. 0815 interests such as reading, swimming, or cycling can also seem rather dull. Try to name leisure activities that set you apart from others! Do you like mountain climbing or do you love bungee jumping? Be specific when describing your interests, but keep it short!
Place, Date, and Personal Signature
It is not a must, but we recommend it: At the end of your résumé, you should include the place and the correct date on the document. A handwritten signature can also convince the employer because this recognizes a certain seriousness in your application.
Hope our article "Resume Tips for Freshers and Experience" will help you.
With our structure, you will indeed manage to write your perfect résumé and secure your dream job!

Best of luck
Recommended Posts
November 18, 2021
November 18, 2021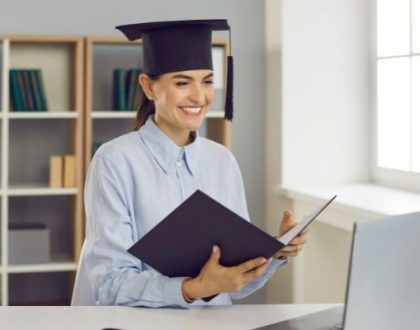 November 13, 2021