How to Write Research Report?
Do you already have your research reports and don't know how to present them? Doing it the wrong way can spoil all your research. Here are some tips that can help you stand out and get recognized for your hard work.
Research reports are recorded by researchers, which later become statistics thanks to analyzing information collected through surveys or other research methods.
They are spread over a wide horizon of topics, but they focus on informing something in particular to a very specific market. Its goal is to convey comprehensive details about a study that should be considered when designing new strategies. The information provided must be extremely accurate with a clear objective and a conclusion; in addition, there must be a clean and structured format for these reports to be effective.
A report is a reliable source to tell details about an investigation that has been carried out; it is often considered a specific testimony of all the work carried out.
The sections of an investigation report are:
Summary
Background / Introduction
Deployment methods
Results based on analysis
Deliberation
conclusion
Components of an Research Report
Research is essential to launch a new product or service. Today's markets are extremely volatile and competitive because participants can offer the same or more than another company. An organization needs to make its decisions correctly and at the right time to be relevant in the market, and of course, they must offer updated products that meet customer demands.
Details in investigation reports may change depending on their purpose, but their components remain. The researcher's approach also influences the style of writing the report.
The seven main components are:
Research Report Summary – The full objective and the research overview will be included in a summary consisting of a couple of paragraphs. All components are briefly explained in the report summary. It should be interesting enough to capture all the key elements of the document.
Introduction to research: there is always the main objective that the researcher tries to show through a report. In the introductory section, you can cover the answers related to this objective and establish a thesis that answers the essential questions in detail. For this, a question must be answered: "what is the current situation of the objective? Has the organization completed the objective after the investigation has been carried out, or is it still being developed? Provide these details in the introductory part of the investigation reports.
Research methodology: this is the most important section in research reports, as it is where the most relevant information is found. Readers can obtain quality data with the content provided; thanks to this methodology, it can be approved by other market researchers. Therefore, this section should be highly informative and relate to every aspect of the investigation. The information should be expressed in chronological order according to its priority and importance. Also, remember to include references if you have obtained them through other means.
Research results: This section will provide a brief description of the results and the calculations performed to achieve the goal. Generally, the presentation after the data analysis takes place in the discussion part of the report.
Research Discussion: The results are discussed in great detail in this section, along with a comparative analysis of reports that could likely exist in the same domain. Any abnormalities discovered during the investigation will be deliberate. When writing research reports, you need to connect the dots about how the results will be applicable in the real world.
Research References and Conclusion: Conclude all research findings and mention each author or any piece of content from which the references were taken.
How to Write Research Report by Remove Plagiarism Team?
1. Prepare the context. Just as you were taught in school, it is best to organize your work on a single paper sheet before writing. Don't assume that the order of your survey is the best way to write a report! The ideal is to start with a broader topic and work towards a more specific one and focus on a conclusion or support, which you should support with the facts.
2. Start writing from the beginning. Without a doubt, the most difficult thing is to start. Start with the title, the introduction, then document your first discoveries and build on from there. Once you have your research well documented, write the overall conclusion.
3. Choose a format that is clear, logical, and obvious to the reader. Be consistent with the wording, the numbering of the annexes, and so on. Follow your company's approved format for submitting research reports and demonstrate the integrity of your project with the company's goals.
4. Know the audience that will read your report. Will your research reports be presented to decision-makers or other researchers? What are your perceptions? It requires more care and diligence. Don't pay more attention to bad news from an investigation than usual. You will certainly have to rely on the data obtained. If the news is bad, channel it to present the evidence and thus lead the client to the same conclusion that you have reached.
5. Never lose sight of the objectives of the study. Read your proposal again, and make sure that the data you provide contributes to the objectives set from the beginning. Remember that speculations are for conversations, not for investigative reports; if you do, you will cast doubt on your entire investigation.
6. Establish a working model. Each study must have an internal logic, which must be established in the report and the evidence. Investigators' worst nightmare is writing investigative reports and realizing that key questions were not included.
7. Learn all you can on the subject. Who are our clients' competitors? Talk to other researchers who have studied your research topic and know the language of the industry you are talking about. Misuse of terms can demotivate readers of your research reports.
8. Read aloud what you write. If you read your report and hear something wrong, for example, if you stumble over the words when reading them, surely the reader will too. If you can't come up with an idea in one sentence, then it is too long and should be changed so that the idea is clear to everyone.
9. Check your grammar and spelling. Without a doubt, good practices help the understanding of your report.
10. Use verbs in the present tense. Consider using the present tense, which makes the results sound more immediate. Find new words and other ways to say things. Have fun with language whenever you can.
11. Write only about significant discoveries. If some data is not significant, do not mention it. Remember that not everything is essential within investigative reports.
12. When reporting findings, stick to the survey questions. For example, do not say that the people surveyed "were concerned" about an issue with different degrees of concern.
13. The graphs should be clear enough to be self-explanatory. Don't let your graphs mislead the reader: give them a title, include directions, sample size, and the correct wording of the question.
14. Don't use tenths in percentages, for example, 45.2%. It is an exaggeration because it seems amateurish and supposes a greater precision than we can request.
15. Be clear; say what you want to say. Avoid listening: What did you mean here? Write accurately.
16. Get creative with your titles- Particularly in segmentation studies, choose names "that bring the investigation to life." Such names can survive for a long time after the initial investigation.
17. Make yourself stand out with your conclusion: The conclusion in research reports is the hardest thing to write, but it is your chance to excel. Make an accurate summary. Sometimes it helps to start the conclusion with something specific, then describe the main points of the study, and finally provide the implications of the conclusions.
18. When you're done with your investigative report, have someone else read it. Writers have trouble spotting their own mistakes. But you are responsible for what is presented. It's your report! "
19. Correct! Correct! Correct!. There is nothing more disturbing for clients than seeing a report with a ton of errors in it. Better to correct in time.
Writing an investigative report takes practice. Find the best way to present yours, have fun writing. Be proud of well-written sentences; without a doubt writing, your research report will be the icing on the cake of your entire project.
Recommended Posts
November 18, 2021
November 18, 2021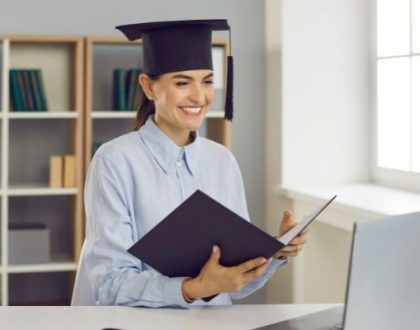 November 13, 2021