How to Write a Term Paper?
Term papers often cost a lot of time and nerves. After all, scientific work differs fundamentally. In addition to the regulations of your institute and the principles of scientific work, there is a lot more to consider. With the following 20 tips, your next homework will be easier to write, and nothing stands in the way of a good grade.
How to Write a Term Paper?
Open your ears in the seminar.

Make a note of the information that your professor gives in the seminar on the term paper. The number of pages and topics can be specified. If necessary, ask fellow students or search for the appropriate "style sheets" on the university homepage.

Early topic search

For many, finding a topic takes some time. Try to find out during the semester which topics are of interest to you. There are various online sites where you can find countless topic suggestions for theses, which can also inspire.

Research away from the internet

To find a topic, it can help, in addition to classic online literature research, to leaf through scientific journals in your subject and the tables of contents of textbooks.

Narrow the subject

Limit your topic well! You do not have the opportunity to deal with all facets of a topic in a term paper.

Check the citation style.

Pay attention to a uniform citation style and clarify whether your professor favors a particular method. You can often find information about this on the website of your institute.

Choose a good start.

It is best to choose a broad introduction for your introduction. For example, start with the topicality of the topic (e.g., use newspaper reports) or with the historical background. Our tips for introducing the bachelor thesis could also be helpful here.

Make the relevance of the topic clear.

Make it clear why your topic is relevant! Underline this, for example, with current events or a gap in the current state of research.

Design the structure appropriately.

In most cases, the structure of an empirical work corresponds to the following pattern: Introduction, theory, method, results, discussion. It is best to inquire in advance what is required of you and which form of seminar paper you should choose.

Write down notes and sources from the beginning.

When reading important sources, work with markings and note down essential page references. You can also start directly with a reference management program such as Citavi. So you don't have to research anything twice.

Alternate activities

Once you have completed your main research, read and write alternately. It provides the necessary variety, stimulates the writing flow, and ensures better concentration.

Write quickly, edit slowly.

Do you spend hours working on a paragraph? First, start writing and then edit at the end. It counteracts writer's block and encourages.

Have multiple corrections

It doesn't work without verification. If possible, have several of your friends and fellow students proofread so that you get enough feedback and no mistakes are overlooked.

Questions? To ask!

Attend your professor's office hours if you have problems with your housework. Of course, you should concentrate on the content-related aspects, but the professor can usually help you with other hurdles as well.

Seek support

Find out whether your university offers a writing workshop or a "housework night." There are often special training seminars or so-called "motivational helpers" – here, the mutual incentive and mental support are in the foreground.

Find and pursue the red thread.

In your seminar paper, pay attention to the central theme and a stringent way of reasoning. As a bit of help, you can use the table of contents as a guide.

Find a personal writing location.

Find a quiet place to write where you won't be distracted. Whether at home, in the library, or a café – it is essential that you can work in a concentrated and stringent manner.

Check the sources of the sources.

Take a look at the sources of your sources. In this way, you minimize the risk of writing about a topic and forgetting the most important text on which the whole field of research may be based.

Safety first

Data backup has a top priority! Save your homework not only on your laptop but also in a cloud such as Dropbox or Google Docs. Rumor has it that some computers always crash precisely when you are working on a seminar paper …
20 Tips "How to Write a Term Paper?" will help you to write better term paper.
Recommended Posts
November 18, 2021
November 18, 2021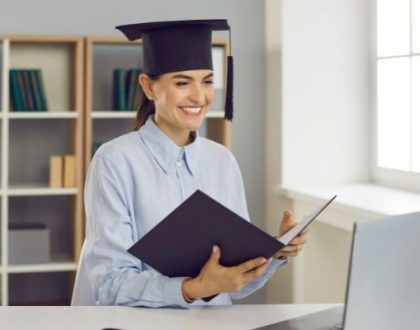 November 13, 2021