Five Tips for Finding Ideas for Writing
Finding ideas for writing is not easy. The muses do not always accompany and, although you are dying to write, those ideas do not come to mind, or you cannot explain them in words.
The blocked writer is known by those who are engaged in the letters. Has it ever happened to you?
We hope these five tips for finding ideas to write help you.
5 Tips for Finding Ideas for Writing
1. Find your writing place
We all have one. It can be in an old and worn notebook that you are very fond of while lying in bed, or it can be in the comfort of your desk with the computer keyboard as a faithful companion. It depends on you. Find the place where you feel most comfortable, without pressure, and you will see that the ideas flow by themselves. I, for example, usually write poetry in a notebook between classes.
2. Write down the ideas you have immediately.
Don't waste them. If you're in bed, about to fall asleep, and you come up with two perfect lines for your chapter, don't think you'll remember the following day. Always have a booklet handy or use new technologies and write a note on your smartphone. When you start writing in the morning, those two lines that seemed of little importance will help you get to a good start.
3. Look around you.
Every writer, first of all, is an observer. Ideas do not come from anywhere: previous experiences are needed to help shape your pictures. Look at the people around you in their daily lives: a thousand stories are waiting to be discovered. Watch the news, read a lot. The more you know, the easier it will be for you to connect the dots.
4. Don't be afraid to unleash your imagination.
Perhaps the idea does not convince you, and you are too demanding of yourself. Don't be such a perfectionist and work with what you have. In most cases, it was a better idea than you thought. In addition, the best ideas are born when others are being developed, so don't be afraid to unleash your imagination and let yourself go. It is a long way, and you will reach the destination you had in mind. But dropping other ideas and learning from them also helps you get there.
5. Connect elements that have nothing to do with each other.
One of the methods I use when I have a blank mind is to think of two objects that they do not have to see and connect. For example, a photo frame and a wardrobe.
And, applying point four, perhaps it is not the best idea you can have, but it will help you not to chill the muses. So, working on that idea, you might come up with another.
And you, what are your tips for finding the muses? How do you find inspiration? What are tips for finding inspiration for writing most helpful to you?
Recommended Posts
November 18, 2021
November 18, 2021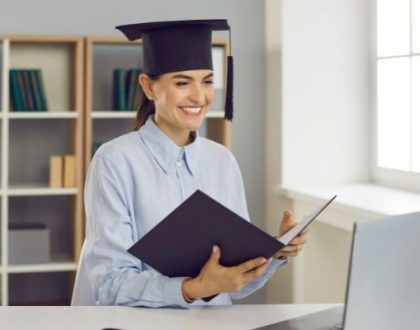 November 13, 2021